It is not a secret that the first date is the most important step in the life of two people. That is why you may be nervous going on this event and the first impression a woman will get of you can be spoilt. To help you improve your confidence, we have decided to prepare several tips. We hope that you, my dear reader, will find them useful.
Before working on yourself and following our advice on how to improve confidence you must understand which qualities women want to see in a real man, who is not trying to show that he is self-confident, but literally projects it. So,such a man is:
– kind, both strong and sensitive;
– determined and persistent; the one, who has the aim and moves to it;
– an ambitious dreamer and a shy realistic person at the same time;
– physically active;
– able to make the surrounding people smile;
– loving, not only in word, but in deed; it is also very important here to be able to compromise, since love and peace are sometimes more important than your personal ego;
–  helping, ready to support at a difficult moment, show that he cares about his woman.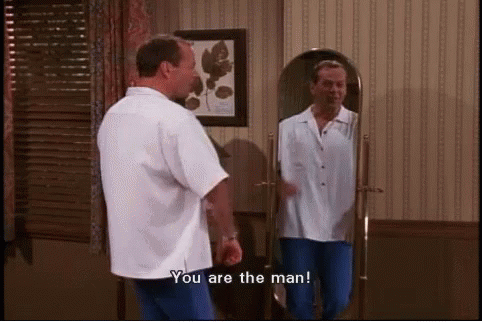 Now that we have made a picture of a confident man, we are ready to give you some hints on how to improve confidence.
Do not be afraid of doubts. No matter what you start in life is not possible without these natural feelings, which often have no real ground. Your main task is not to try to get rid of them; what you must do is learn to ignore and get over them, moving along the road you have prepared for yourself.
The next way of how to improve confidence is not to listen to the poeple, who have doubts in you. If a person says you will not cope with the task, they are likely not fortunate in life themselves; or they simply envy the perspectives, which lie in front of you.
Try to develop the ideal self. If any sign of insecurity appears, imagine that you can become a perfect person, a man who can do anything even in the most difficult situation, and you will see the problem from the other side. However,  do not try to seem better than you are in reality and you must also abstract from being a perfectionist, since nobody is safe from mistakes.
Do you want to know how to improve confidence? The answer is simple — do something that you are afraid of. If you fight your fears you will definitely raise your self-esteem. You are the only one, who can help you.
To be more confident you should strive to be fit, or revive your shape if you have lost it for some reason. Go in for sport, look after your posture, control the condition of your clothes, have the smile on your face. Being friendly means staying a charismatic man, who stands still on the ground.
Never stop learning and develop yourself all the time. Getting knowledge and new experience is another way to become a more confident person.
Now you know how to improve confidence, so going on your first date with a girl you must only remember to make up a plan of how to conduct the evening, prepare a backup plan in case something goes wrong, bring a bouquet of flowers with you and stay your real self throughout the whole date, do not pretend and be positive. You can do it!