One of the most important parts of celebrating the New Year is a great festive table with the most delicious and so traditional new year dishes. The holiday menu mostly depends on which country you are celebrating in. If you are in France, you will probably find the new year dishes such as foie gras, snails, frog legs, a big variety of cheese, ratatouille and other dishes France is famous for. If you are in Germany, you are likely to taste pork or traditional German sausages with sauerkraut. But what new year dishes will a foreigner taste if he is lucky to spend the New Year in Ukraine?
To tell you the truth, there are many traditional new year dishes that Ukrainians prepare every year. And every dish has its history. So, let us take a closer look at every dish.
Olivier salad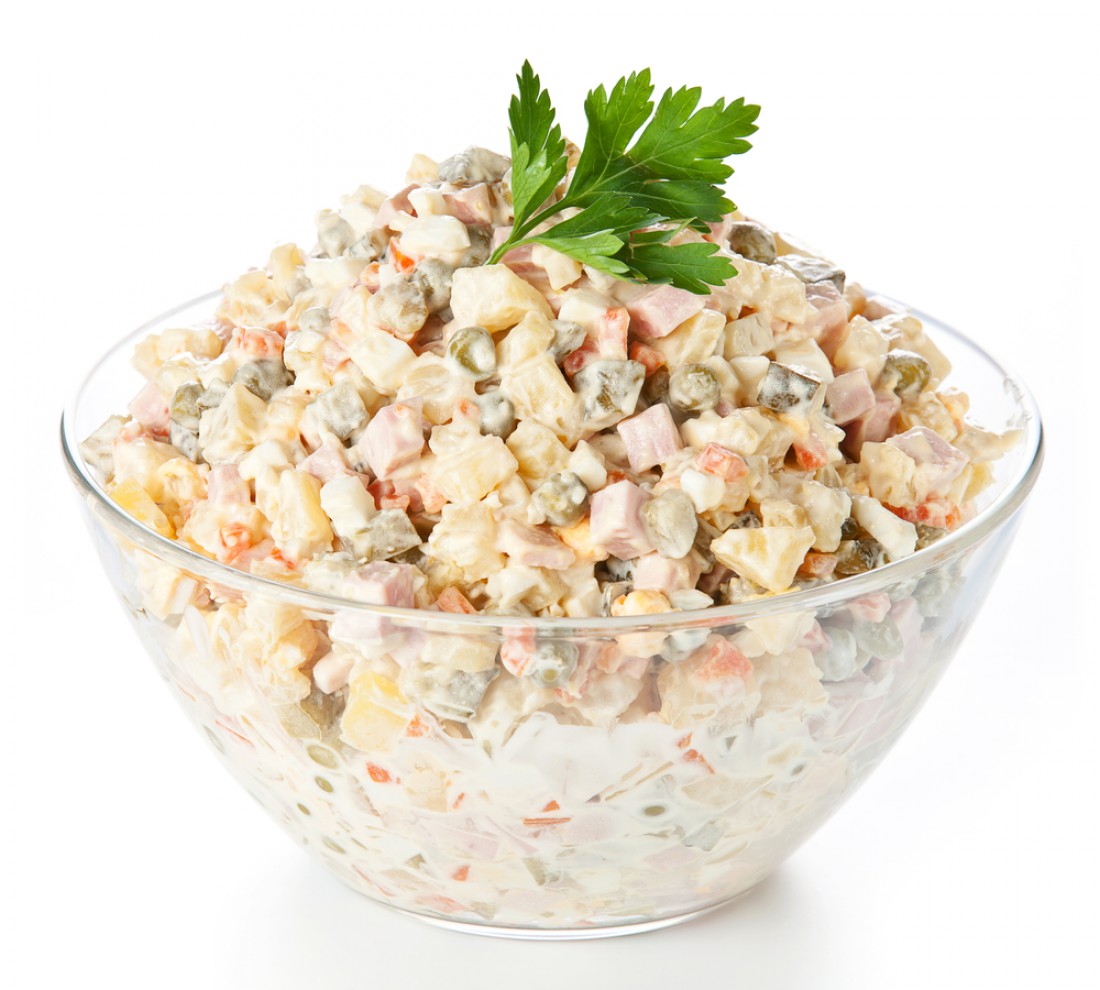 The first New year dish in Ukraine which associates with the New year for every Ukrainian person is the Olivier salad. It has become the main «character» of many jokes and anecdotes. There are several versions about where the name Olivier comes from, but most people say that it appeared thanks to the French chef Olivier, who lived in the USSR in the 1960s and was the owner of a French restaurant in Moscow. He was the first one to cook this dish. Nowadays this salad is also called Russian, potato and meat salad.
Tangerines
Another symbol of the New Year in Ukraine is tangerines. That is because at Soviet times, when there was the deficit of products, tangerines were the only fruit at the new year table and every Soviet family tried to buy them for the New Year celebration. And although we live in Ukraine now, people still look forward to the New Year thinking of delicious tangerines they will eat.
Dressed herring
It is another traditional new year dish, which consists of herring and vegetables. It is another dish, which appeared during the Soviet times. It has a marvellous history. They say that it was invented by a Russian merchant, who lived in the beginning of XXth century and had a chain of public houses. He wanted his customers, who liked to drink alcohol not to get drunk. So, when they offered themselves some alcohol drinks, they got it together with the salad, which they called dressed herring. In such a way they could enjoy their drink but did not get drunk because  they ate this nutritious meal.
Soviet Champagne
It is absolutely impossible to imagine the New Year table without this sparkling drink. There is a tradition that when the clock strikes twelve, people have to drink their champagne and make a wish. If they manage to do it in time, their wish will come true in the coming year.
Caviar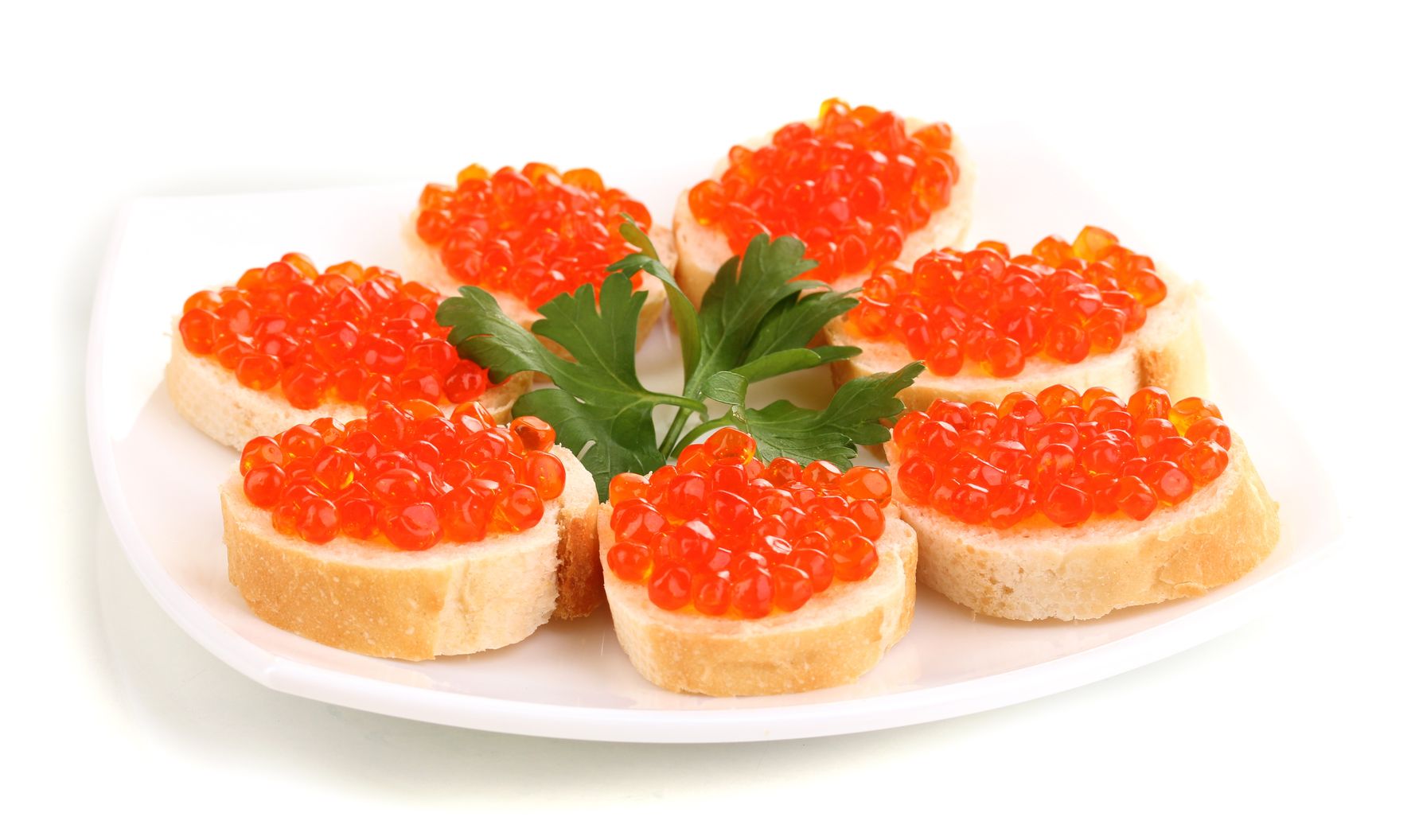 Red caviar has been the companion of champagne for many years. It is absolutely traditional to make white bread sandwiches with red caviar and butter. Some housewives also make eggs stuffed with red caviar.
Aspic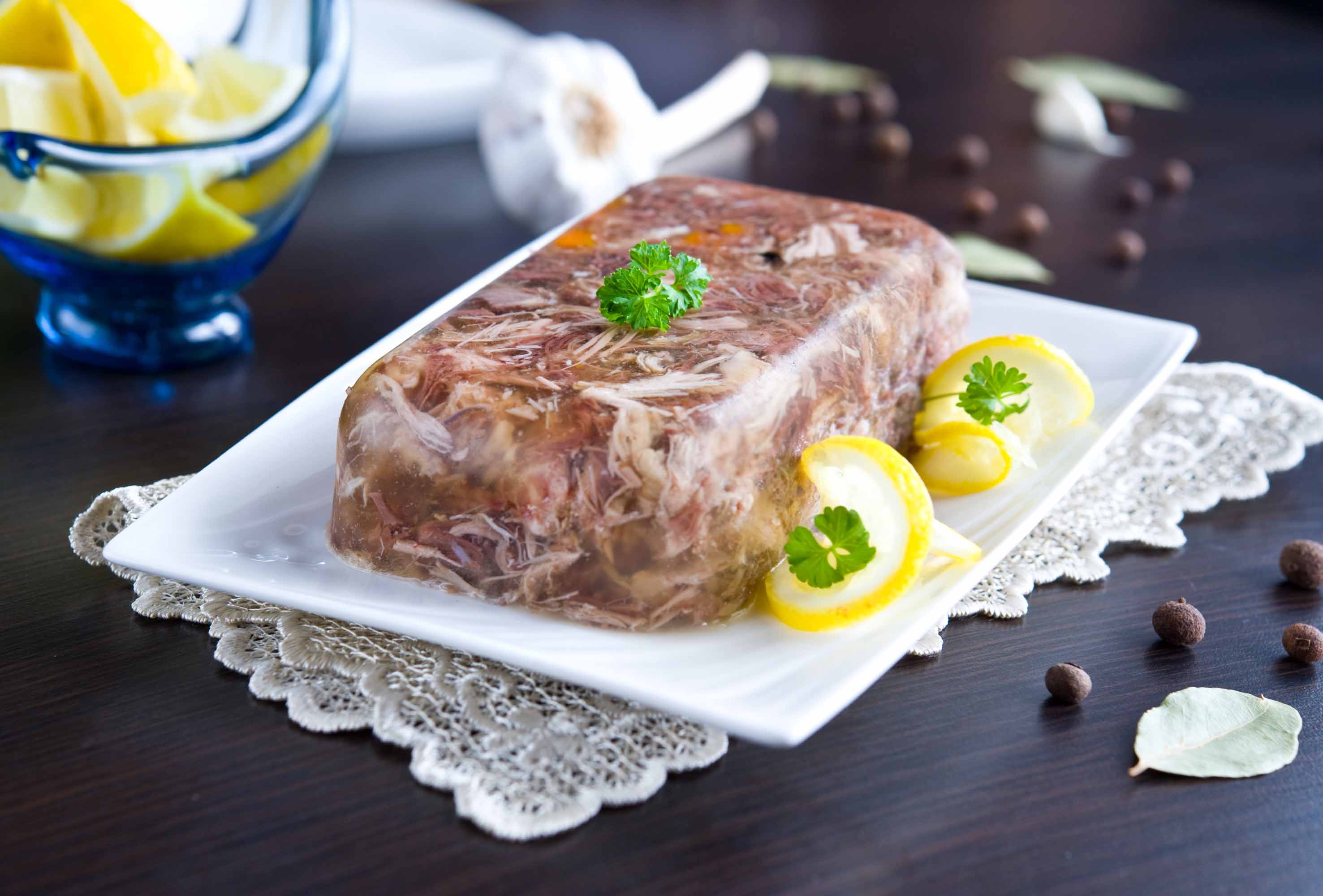 The preparation of aspic is time-consuming. That is why it is cooked only for holidays. However this snack consisting of minced meat with jelly makes a good new year dish adding to the festive atmosphere of every house. Aspic is usually served with horseradish and mustard.
Napoleon cake
Napoleon cake is an amazing dessert made of unsweet puff pastry with custard which is equally loved by Ukrainians, Russians and the French. It is hard to tell how it has become one of traditional new year dishes, however it makes a good ending of the New Year festivity while we are drinking the last drops of champagne enjoying the delicate cake and wishing for the best things that the forthcoming year will bring.